Boat Repair
Marine Fiberglass
and Gel Coat Boat
Repair Center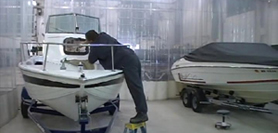 Why choose
The
BodyWorks

for your marine
fiberglass repairs
and custom
detailing?
Fiberglass Repair
Certified factory repair center for Ranger, Cobalt, Champion, Larson and Glastron boat manufacturers.
Competent factory trained technician with over 5 years of fiberglass repair experience.
State of the art facility.
With a strong commitment and tradition to excellent customer satisfaction, we are flexible enough to meet your individual needs, experienced enough to meet your high standards.
We will work with your insurance.
We specialize in metal flake refinishing.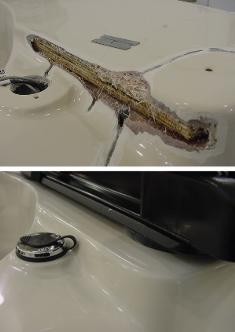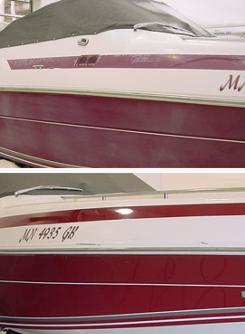 Custom Detailing
The right facility, equipment, chemicals and experience guarantees excellence!
Full-time technicians devoted to detailing boats ensures the same quality every time.
It's all in the details! From painting the out drive to the smallest crack in the interior, nothing gets overlooked.
In most cases we are able to restore the finish on boats long neglected and severely faded.